Any of you who follow current trends probably already know that streaming on Twitch is hot stuff today. Owned by Amazon Corporation, Twitch is a popular streaming service that launched in 2011. Originally intended for broadcasting video game gameplay, Twitch has significantly expanded its range of competencies and is now used to broadcast various creative processes and gameplay of online casino games. Similar to YouTube, the popular video hosting service, Twitch allows us to watch video content both on demand and in real time.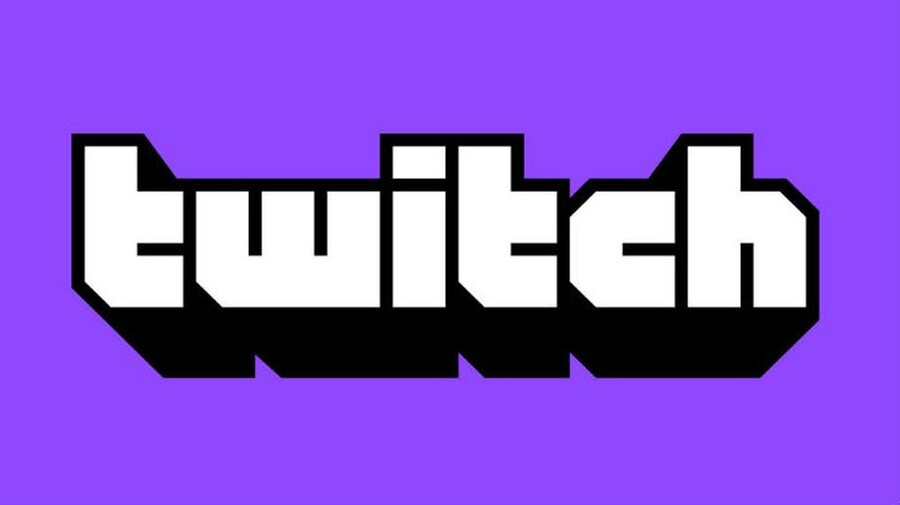 Known for their passion and the ability to win good money, online casino games have become quite popular in today's society. So, it comes as no surprise that Twitch is full of streamers playing popular casino titles and bragging about their big wins. It was only a matter of time before people turned online gambling into a new kind of entertainment.
So, let's find out what the Casino Stream is. In fact, this is a video broadcast of someone playing some kind of online casino game. With live streaming, you can watch other people play online slots or other casino games, place bets, apply different betting systems, strategies and tricks, as well as lose or win. By connecting to such a video broadcast, you can see not only the game screen, but also the player's face displaying various emotions depending on what is happening in the game. That is, the streamer has a screen capture function configured as well as a webcam that broadcasts his/her face. In addition, Twitch offers a live-chat feature through which you can chat with the player. So, watching gambling streams can be very entertaining and sociable.
List of The Most Watched Slot Streamers on Twitch
Watching video clips and live broadcasts of the online slots' gameplay, you are likely to come across the same nicknames over and over again. Due to their skill, perseverance, charisma and ability to communicate with their followers, some slot streamers are becoming much more popular than others, so it is not surprising that their names are heard. We've compiled a list of the most popular Twitch streamers with the most views of their video content. By connecting to the stream of any of them, you yourself can find out why they have so many subscribers. They are not only good at interacting with their followers, but they are also the lucky ones who managed to win big at least once. So, check out our list of the most viewed slot streamers below.
Roshtein. A slot streamer that set out on the path a few years ago, it won the hearts of many gambling enthusiasts, probably due to its luck and epic behavior, the concomitant landing of each high-value winning combination. Roshtein boasts a large engaged audience and 5M + viewer hours on Twitch.
Trainwreckstv. Originally from Arizona, this streamer started his video blogging activity in 2018 by broadcasting the gameplay of video games such as Halo, World of Warcraft and Call of Duty. Having gained about 1.3 million subscribers, he switched to online gambling streaming as online casinos have grown significantly recently.
Xposed. A funny and entertaining person, he has been vlogging on Twitch for over 6 years showing gameplay in various online casino games.
ClassyBeef. Behind this nickname is a whole team of streamers including Joe, Espen, Nando, Jonte, Georgi, Biggo and Lamar. Hitting on Twitch in 2019, these slot streamers are new to the scene, but have made a name for themselves with a massive win of around € 100,000.
VonDice. With a funny smile in case of victory and huge ambitions, this 35-year-old slot streamer was able to collect over 100K subscribers who watch every his new video with curiosity.
DeuceAce. One of Roshtein's closest rivals, DeuceAce knows how difficult and risky it is to work with finances. Therefore, he is considered one of the most methodical and smooth slot streamers on Twitch with content that is entertaining and delightful.
CasinoDaddy. Behind this nickname is a seasoned pro who – in addition to slots – often plays skill-focused casino games such as blackjack, roulette and some versions of poker.
Bidule. Having started his career as a streamer on the YouTube platform, Bidule has achieved tremendous success and now has its own Twitch channel focused primarily on the mature gamblers.
Teuf. Originally from France, Teuf has decided to go beyond the usual daily routine by devoting himself to video blogging. Having made our online gambling a very promising activity, he began to broadcast slot gaming process, influencing the subscribers.
Loopooyt. A streamer from France, Loopooyt shows the gameplay of casino games to its growing audience of subscribers, offering the best online casinos with generous welcome bonuses.
As the popularity of online gambling grows every day and the demand for streaming slots is increasing, there are still many other promising streamers on Twitch who have every chance of gaining a large audience in the near future.
The Most Popular Slots on Twitch
The streaming community on Twitch is quite large and rapidly growing. Curiously, Twitch streamers began to appear in 2015, mainly with poker games. However, slot streamers are prevalent today. So, let's find out which slots are the most popular on Twitch.
Hellcatraz: quirky and highly original Relax Gaming game featuring Mystery Symbols, cascading reel mechanics and a potentially lucrative free spins round.
Reactoonz: a challenging looking but simple to play slot with a 7×7 layout, cluster combinations, high volatility level and a fairly high winning potential as you have the opportunity to win up to 4,570 times your stake.
Katmandu Gold: awesome game from ELK Studios featuring 6×4 playing field with from 4096 to 531,441 betlines, mega-symbols, high RTP and a fairly large maximum payout multiplier of 10,000 of your bet size.
Dead or Alive 2: an improved version of the original slot from NetEnt that boasts a large fixed jackpot of x40,500 and a very promising free spins round.
Jammin Jars: a popular slot with a Cluster Pays mechanics and collapsing reels, offering a highly volatile gaming experience with an RTP of over 96.8% and a maximum prize worth x20,000 your stake.
Besides the fact that you can see which slots are capable of large payouts, streaming on Twitch has another important advantage. As a subscriber of any slot streamer, you may notice that you are shown the gameplay of new game products quite often. The fact is that many companies involved in the development and supply of gaming content have seen excellent opportunities to promote their products with Twitch. So, by becoming a subscriber of any slot streamer, you get an excellent opportunity to learn the features of the gameplay of new slots and choose the option that fully meets your preferences.
Twitch Gambling – How Does It Work?
Online gambling is a fast-growing industry with a multi-billion-dollar turnover every year. Despite the coronavirus pandemic, the iGaming market continues to thrive, attracting many enthusiasts in Europe and around the world. Moreover, the emerging need for social distancing has led to the fact that the pace of development of the online gambling industry has increased significantly over the past year. So, it comes as no surprise that the number of Twitch streamers showing gameplay in online casino games has skyrocketed. While some followers use Twitch to experience the thrill of gaming without spending their money on gambling activities, others have found it a source of inspiration for their potentially lucrative gaming sessions. While the goals of the Twitch account holders are clear, subscribers can enjoy the following features of the platform:
The ability to watch the gameplay – the way real pros do it.
Interact with streamers and like-minded people through a convenient communication channel.
No deposits required. You can make voluntary donations if you see fit.
Participation in prize draws organized by streamers.
However, since you are not playing a real game, but only watching the actions of streamers, you will not be able to win real money until you try to play at an online casino yourself.
FAQ
Are slot streamers real people?
Behind every Twitch account there is a real person or a whole team of people who play popular slots or other online casino games and demonstrate the gameplay to their subscribers. All of them are who they say they are.
Why are the majority of slot streamers based in Malta?
Since Malta is the most lenient gambling jurisdiction, most streamers prefer to be based in Malta.
Do slot streamers get any privileges from online casinos?
Any skeptical Twitch follower understands perfectly well that streamers are engaged in video blogging not only to share the joy of victories or the bitterness of failure with their audience, but also in order to get a tasty piece of the pie. So, how do slot streamers make their living? The short answer is that they advertise slots and casinos through an affiliate program. The larger the audience of a slot streamer, the more money he/she earns for advertising a particular brand.